A warm welcome from The Pastoral Team! Please find below information about our team, and also some useful links and information.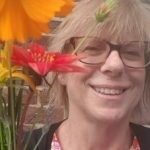 Home School Link Worker (HSLW)

My name is Annie Welch. I have worked in children and family settings for over 30 years, having a few years out of the workplace to care for my own two children in their infancy.
Over the years, I have, through training and experience, developed knowledge and skills in many approaches that support children, families and colleagues. These include guidance and advocacy on understanding behaviour and recognising their challenges, as well as providing individual or group work to promote the emotional wellbeing of our students.
Much of my role involves liaison with or signposting to other key agencies such as Health, including CAMHS: Children's Services: Voluntary and Charity organisations etc. I use a "toolbox" of skills and interventions creatively in my work, and I have learned a great deal from Gosden House children, families and colleagues.
Annie is in school Tuesday to Friday.
anniewelch@gosden-house.surrey.sch.uk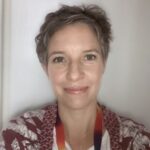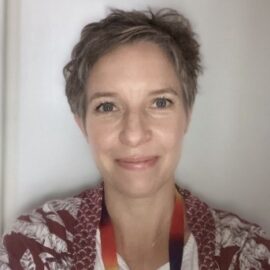 Pastoral Assistant
Hello, I'm Jane Cowles, Gosden's Pastoral Assistant, supporting the work of Annie (HSLW) and expanding the Pastoral Team
. Many of you may already know me, as I have been a Teaching Assistant here for the last 8 years. My role is to provide support for children and their families with worries outside the classroom and to work closely with Annie and the Teachers across the school. We are aware that for lots of reasons, there are many challenges to families currently. If you have any concerns or need support, please feel free to phone the school and ask for me, or contact me on my email address:
jcowles@gosden-house.surrey.sch.uk.
I work from Monday to Wednesday.
We can both be reached via pastoral@gosden-house.surrey.sch.uk or by calling 01483 892008
Some useful links and numbers:
Keeping children safe online:
Concern about a child:
For any child and family worries for which you may need additional support or advice you can request it by contacting the Surrey Children's Single Point of Access Team on  0300 470 9100 and press 1 and then option required.
Domestic abuse:
For support and advice about domestic abuse, mental health or safety in the home:
01483 776 822
Mental health support:
Mindworks – Providing children, young people, families and carers with information about services, advice and resources.  Includes how to ask for help in a crisis via the 24/7 crisis line: 0800 915 4644.
Financial worries and debt:
Christians Against Poverty (CAP)
0800 328 0006
Money Helper
Free guidance on financial matters and money troubles.
https://www.moneyhelper.org.uk/en
0800 011 3797
Citizens Advice Bureau (CAB)
https://www.citizensadvice.org.uk/
0800 144 8848
Advocacy:
Family Voice Surrey
https://www.familyvoicesurrey.org/
01372 705708
Email: contact@familyvoicesurrey.org
Information:
Family Information Service
https://www.surreycc.gov.uk/children/support-and-advice/families
Please find below some other useful support websites
June 2022
Surrey Atlas which is a group for children and young people with additional needs and disabilities living in Surrey came into school. They meet regularly to help bring about changes in Surrey that affect young people with SEND. It is a great way for our young peoples' voices to be heard but also offers up lots of fun and social opportunities which are free!
Please look at the links below to see some of the things that they get up to.
Access, Support (surreyatlas.uk)
https://www.facebook.com/SurreyATLASYouthAdvisors https://www.instagram.com/surreyatlas/
If you would be interested in your young person getting involved with Atlas, please do let your class teacher know as we are happy to support in helping with the joining process.
Other useful sites