Gosden House School has 44 acres of fantastic grounds.  The grounds are a wonderful space for all our children and young people to explore, learn about plants, do some digging, engage with the wildlife and simply have a brilliant time.  44 acres is a full-time job to keep under control and quite time consuming! so if you feel you would like to help us with our outdoor spaces please do get in touch!  Please drop Karen Harris a line- SBM@gosden-house.surrey.sch.uk.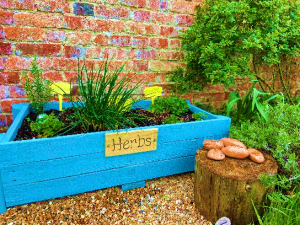 Our outdoor spaces consist:
A fabulous allotment area including a polytunnel for seedlings, cuttings and less hardy plants.

A gorgeous walled garden, which we are hoping to rejuvenate with the help of some volunteers.

An amazing orchard with many fruit trees.    We collect the apples each year and this is another area where we would welcome help.

Our Helpers
We are incredibly lucky to have the wonderful Etta who runs our allotment area, supports the classes with their outdoor learning tasks and manages all the hard work involved.  Lucy is our brilliant volunteer who also helps run this area.  Our superb caretakers are tireless in keeping our acreage under control, but again, we would love some help!
Have a look below at what goes on at Gosden during the year.
The Gardening Year at Gosden
Life in the allotment has been very busy! We have been looking after our crops and due to the cold weather we have had to purchase cloches to protect our crops from the frosts. We have lost some of out crops to the cold weather, despite this we are successfully growing radishes, carrots and spinach in the polytunnel and outside we are growing onions. We have been working together to extend the pumpkin bed so that we have more space to grow pumpkins for classes to harvest in October and are already thinking about the produce we want to grow and sell at this Summer Terms 'Tea Under the Trees' event.  This week was fun as Etta brought in her metal detector so when digging we also looked to see if we could find any treasure. Harry and Jude made an interesting find which looks like it is part of some old machinery. Once cleaned we are going to ask Adam the Site Manager what he thinks it is from.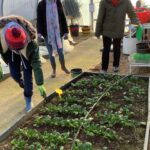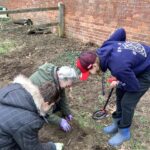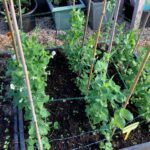 Week 1
Key Stage 4 Plant Care pupils have started supplying and delivering produce they have grown to Mel, our chef,  in the school kitchen.  This produce will be used in the school lunches - hurrah! We will be providing Mel with a weekly delivery.  Today we delivered lettuce, Pak Choi and chives - yum!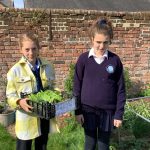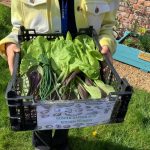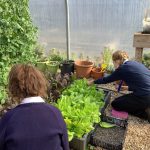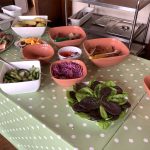 Week 2
We have had another busy few weeks in the allotment getting ready for the schools Tea Under the Trees event on Thursday 26th May. We are really hoping we will have lots of visitors in from the local community and have been growing lots of plants and produce ready to sell ! 
We have also entered this years Guildford in Bloom competition and the theme for this year is of course the Queen's Jubilee so this week we have been painting lots of red, white and blue planters and planting up lots of hanging baskets.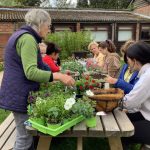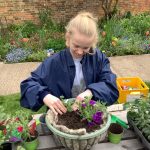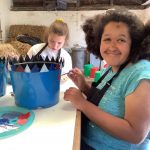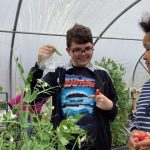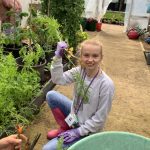 TEA UNDER THE TREE
We had a wonderful sunny afternoon at our 'Tea Under the Trees' event, with lots of local people coming to buy plants and to also have a cup of tea and cake under the trees.
Key Stage 4 pupils did a brilliant job at serving customers delicious cakes they had made and selling plants they had grown in the school allotment.
Year 5 & 6 joined in supporting with tours of the allotment so that they could share the wonderful work they have done to improve the pond area and to show off all the plants growing their allotment plots.